HAHAHAHA so i'm supposed to be working... but i wanted to update this already!
Checking out the FAQ's on Anime Conventions and on the Otakon site they give you this advise:

I keep hearing that fanboys are smelly. What can I do about that?

Don't contribute to the problem. Anytime you have a lot of people in one place, and it's hot out, you're going to get the occasional whiff of B.O. Please shower (with soap!) at least once every day and change your clothes. No matter how cool your outfit is, the acrid smell of pleather and human sweat will ruin the effect by the second day, we guarantee it. Make sure your sleeping arrangements allow for proper hygiene.
By the way... I-Con 24 was AWESOME!! My costume came out okay... i wish i had more time, but as always, i procrastinated! The vest is crocheted, as is the scarf. Everything else was bought because it matched!
Here is a reference pic along with my pic: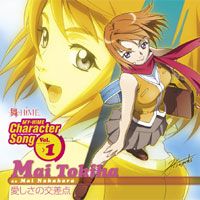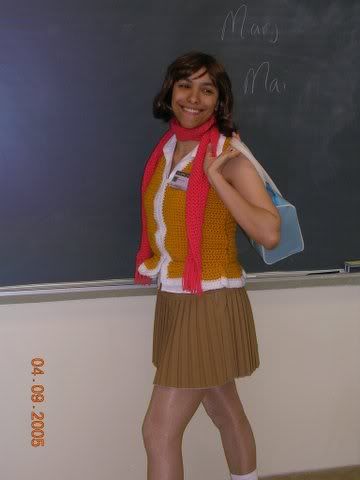 I'll have to get a full pictures because i had the socks and brown shoes and everything!
My hubby was Matshushito Ken from Yakitate!! Japan. So cute!!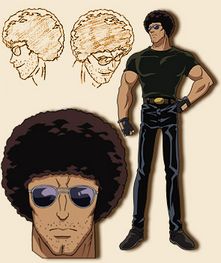 All the costumes were VERY cool. We both had people recognize us, which is great because the hard work that went into the costume pays off.
that's about it for now. i have to get back to training at work. though i have joined a few cosplay forums and plan on going to Otakon in Baltimore in August... w00t!!!
~wyn &^_^&